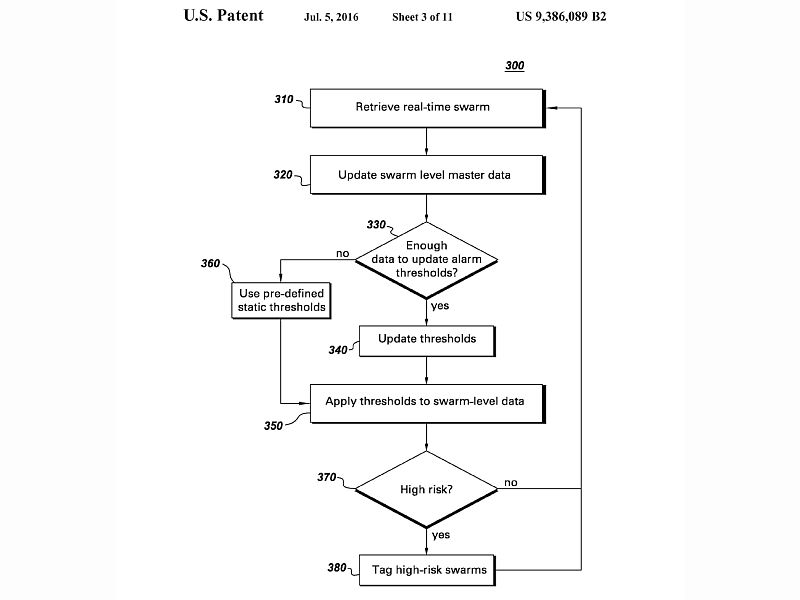 NBC's new patent will detect and target pirates
New patent is the company's latest anti-piracy measure
Due to piracy, content owners suffer billions of dollars in losses
NBC Universal, an American media conglomerate, has been granted a new patent that can help track files being shared by groups via peer-to-peer networks in real-time. The patent titled "Early detection of high volume peer-to-peer swarms", seems to be way forward for NBC Universal in its ongoing attempts to restrict piracy of its copyrighted content.
The new patent will essentially help the company identify the swarm's popularity and take anti-piracy measures before is "too late to do much good."
"Early detection of high volume swarms in a peer-to-peer network, including a data feed of peer-to-peer swarm activity, and an analytics engine processing the data feed and identifying the high volume swarms that have parameters that exceed a threshold. The system can include a pre-processing section for conditioning the swarm data for the analytics section. There can also be a verification section that confirms that the peer download file matches the target file," notes the patent document issued by USPTO (United States Patent and Trademark Office).
"The early detection provides for enhanced anti-piracy efforts, improved allocation of network resources, and better business decision-making," it adds. NBC Universal says that the "P2P infrastructure has many advantages" but it also has led to abuses.
Of course, piracy of digital assets on peer-to-peer networks is considered to be one of the biggest losses incurred by content owners, estimated to be in billions of dollars annually.
"These costs are typically passed along to the consuming public in terms of increased costs for legitimate purchased works and higher charges for increased deterrents to the piracy," NBC Universal added.
Torrentfreak points out that Comcast, the parent company of NBC Universal, back in 2007 received criticism when it wanted to "actively throttle BitTorrent traffic." It is not clear when the company intends to implement the new patent to restrict content piracy of copyrighted content. Notably, the patent was applied for back in 2009 but only granted last week. The methods needed to detect and target particular torrent files presumably need to be updated.